Are you looking to update and upgrade the exterior of your home? If so, you'll be glad to know that there are plenty of ways to do this without breaking the bank. From paint jobs and landscaping projects to porch upgrades and window replacements, there is something for every budget. Let's look at five Calgary home renovation ideas that can give your property a fresh, new look.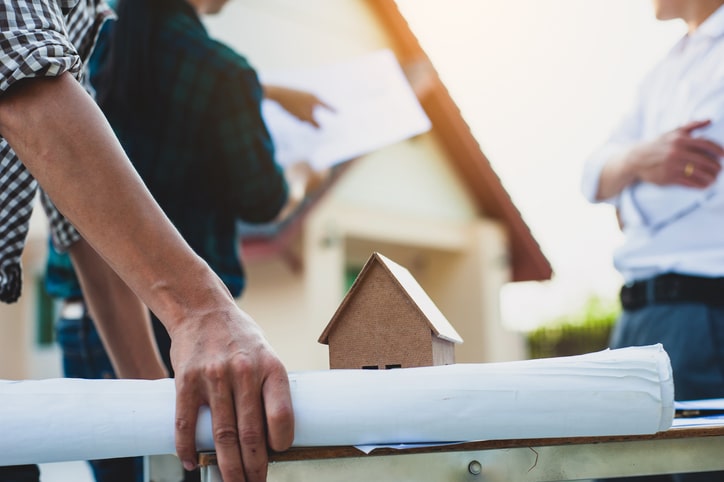 Paint Job
A new coat of paint is one of the best ways to instantly transform any surface or structure around your house. Whether it's a fresh coat on an old fence or siding, or painting trim work around windows or doors, a paint job is one of the most cost-effective ways to take on an exterior home renovation and upgrade the outside of your dwelling. Plus, you can choose any color you want, which makes it easy to customize how you want your property to look.
Window Replacement
Windows not only provide natural lighting, but they also help keep warm air inside during winter months and cool air inside during summer months. Plus, if they're updated with energy-efficient models, they can help lower energy bills as well. Replacing old windows with newer models can really brighten up an area and give it a more modern feel while also being beneficial in terms of energy efficiency.
Porch Upgrade
Porches are great additions when it comes to exterior home renovations improving curb appeal. This is because they add extra living space outdoors while providing protection from inclement weather—especially during those hot summer days when all you want is someplace cool where you can relax after work or on weekends. Adding a porch or simply upgrading an existing one can really enhance how visitors see your home from the outside.
New Gutters or Downspouts
Gutters may not seem like much but they play an important role in keeping water away from your foundation, which helps protect both its structural integrity and its appearance over time. Installing new gutters or downspouts will ensure that water runoff from rainstorms doesn't cause any long-term damage or wear down exterior surfaces due to saturation over time.
Landscaping Projects
Landscaping is one of the most cost-effective ways to spruce up the curb appeal of your home. From planting flowers and shrubs around your foundation, to adding trees for shade and texture, landscaping can make all the difference in how your home looks from the outside. You also don't have to go overboard with landscaping; even a few simple changes can make a huge impact on how your property looks.
Final Thoughts
Updating and renovating the exterior of your home doesn't have to be expensive or time-consuming. By making some simple changes here and there, you can easily improve both its appearance and its value without breaking the bank. As you can see here, there are plenty of ways you take on a Calgary home renovation and turn an outdated property into something special. So, what are you waiting for? Get started today!
Trademark Renovations is the leading renovation company in Calgary. With over 30 years of experience, a wealth of design and building knowledge, and numerous consumer choice awards. Our commitment to producing outstanding work, and offering honest, transparent customer service, is why the industry regularly recognizes us. Whether you are looking for new home additions in Calgary or a new kitchen, we are your trusted company. Contact us at 403-277-5600.