Do you feel your kitchen is outdated, tired, and lacks function? You're not alone. When it comes to Calgary home renovations, a kitchen remodel is one of the most popular rooms to be redone, and it's not surprising why. As one of the most used spaces in a home, many homeowners crave function and freshness in their kitchen, to make it a more enjoyable and dynamic space.
However, a kitchen remodel is a big project. It's not something that you can just wing. You need to have a plan and you need to stick to it. So, if you're thinking about remodeling your kitchen, here are the basic steps that you'll need to take.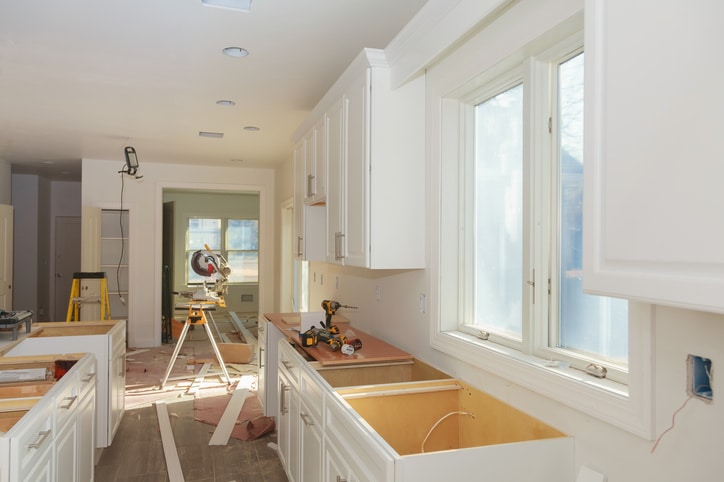 Determine Your Budget
The first step in any remodel is to determine your budget. You need to know how much money you have to work with before you start making any decisions. This will help you narrow down your options and make sure that you don't overspend.
Choose Your Materials
Once you know how much money you have to work with, you can start choosing your materials. This is where it's important to do your research. You need to find materials that fit your budget and that will also stand up to the wear and tear of a busy kitchen.
Hire a Contractor
If you're not comfortable doing the work yourself, then you'll need to hire a contractor. Make sure that you take the time to interview different contractors and find someone who you're comfortable working with. Be sure to get everything in writing before any work begins.
Demolition
This is the fun part! Once you've hired a contractor, it's time to start tearing out the old kitchen. The contractor will take care of all the heavy lifting, but it's always satisfying to see the old kitchen being torn out piece by piece.
Installation
After the demolition is complete, it's time for the new kitchen to go in. The contractor will handle most of the work, but there may be some things that you need to do as well. Be sure to ask your contractor what you can expect during this phase of the project.
Finishing Touches
Once the new kitchen is installed, it's time for the finishing touches. This includes things like painting, installing new appliances, and adding any final decorative touches. Be sure to take your time and make sure that everything is just perfect before calling the project complete.
Final Thoughts
A kitchen remodel is a big project, but it's doable if you're prepared and willing to put in the work. Any renovations in your home, big or small, are a big undertaking and a serious commitment. But they also offer massive payoffs – especially those done in the kitchen!
Say goodbye to your dated cabinetry, your old countertops, and your tired appliances. By following these basic steps, you can ensure that your kitchen remodel goes off without a hitch!
Trademark Renovations is the leading renovation company in Calgary. With over 30 years of experience, a wealth of design and building knowledge, and numerous consumer choice awards. Our commitment to producing outstanding work, and offering honest, transparent customer service, is why the industry regularly recognizes us. Whether you are looking for new home additions in Calgary or a new kitchen, we are your trusted company. Contact us at 403-277-5600.