Home is where the heart is, but a luxury home is where dreams come true. Having a spectacular and flawlessly designed home can truly enlighten your lifestyle and living space.
The question for most homeowners is, how do you construct a luxurious home? What makes it highly desirable and fancy as opposed to just amazing? What home renovations are needed to create this level of sophistication?
It can all be broken down into three distinct sections: architectural style, innovative features and craftsmanship. Let's look at each of these elements now.
Home Renovations For Luxury Homes
An Architectural Style of Your Own
The layout, structure and style of your home are essential to building the luxury around it. You have to consider which "style" and "architectural" design works best for personality and what you want your home to illustrate. Considering the following popular architectural styles of luxury homes can be beneficial:
Contemporary – a modern style that emphasizes open-space concepts, connectivity (such as bringing the outdoor and indoors together), and focusing on energy-efficient materials and products, such as natural lighting.
Classic – we're talking about the likes of wood, mahogany, and an old-school appeal that brings back the Golden age of the older days. While this might seem out of fashion, the classic appeal works for many future buyers and investors.
Mediterranean – The hacienda-style homes in the Mediterranean model can be an ideal choice for a luxury home. The key features are the open entrances, form arches, open spaces and large doors. Think of the old Egyptian, Italian and Greek house styles.
Mid-Century Modern – A classic style that was most prevalent from 1945 to the late '80s. Its key features are the flat panels, creative structures (such as ceiling windows that act as walls for some rooms) and open floor plans.
(Should I Renovate Before I Sell? We answer the question here)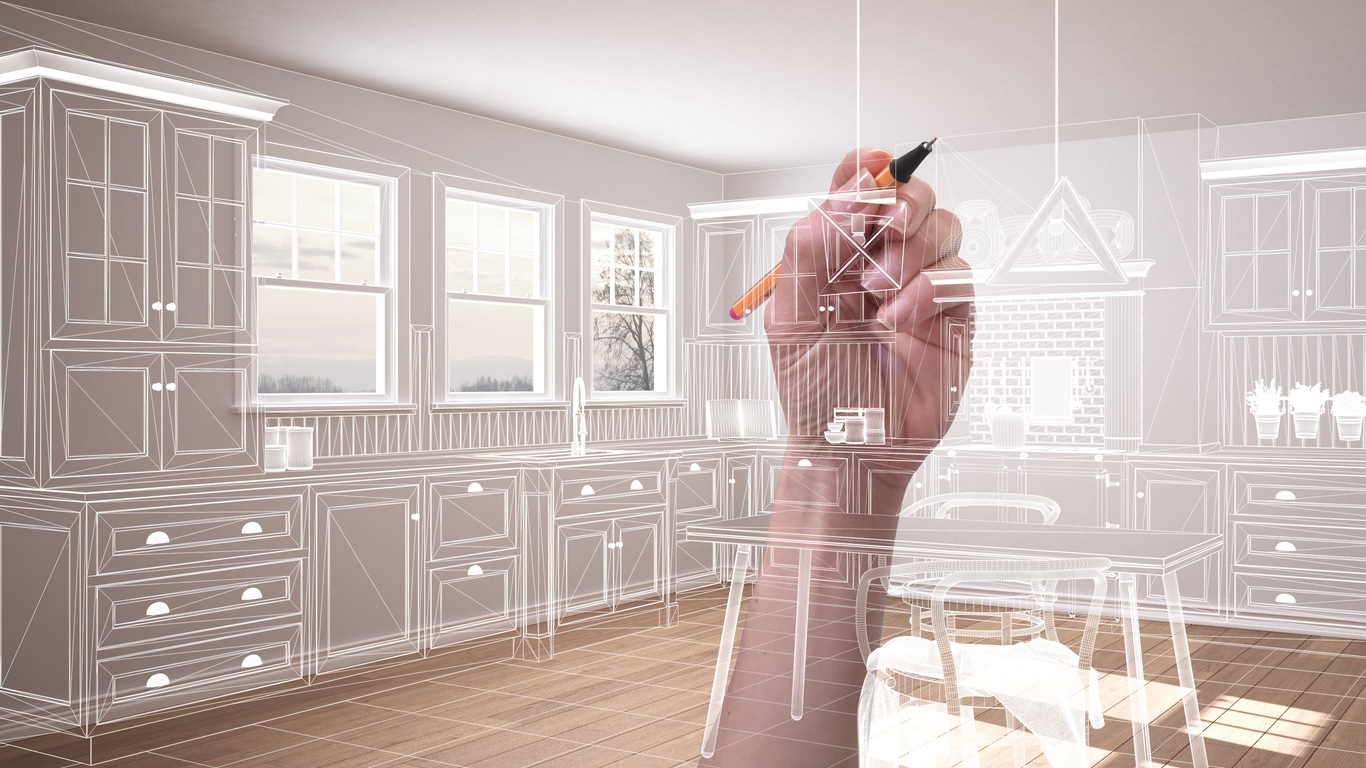 The Unique & Powerful Home Features
There are specific elements that come with luxury home renovations in Calgary. Namely, it's their uniqueness and amenities that enhance the value and curb appeal of the property. Owning a luxury home means incorporating these features into the renovation process. Whatever you choose to pursue, there are some key features you should look for in a luxury home:
A spacious view of the outdoors from an open space or patio. Merging the outdoors and the indoors into one area works beautifully aesthetically and functionally. 
Kitchen renovations in Calgary are one of the most in-demand services. Think big, huge spacious kitchens with all the appliances and products (so you can prepare restaurant-style meals) while merging with a huge dining room that can host parties. 
Skylights are a stylish and sophisticated way to introduce natural lighting into your house while ensuring it is thematically consistent with the rest of the house. This particularly works well with bathroom renovations. 
Home theatres, gyms, work stations are a given for luxury homes. Maximize your space so that you get the best out of everything. 
For your outdoor area, a swimming pool, a fountain or a spacious large garden is a must. Bringing to light your outside can create an exciting and beautiful clash with the interior of your home. 
Home automation systems are always considered high-end as they make your home more functional and interconnected. You can find yourself with some superb models that connect throughout your home, including your heating and cooling systems. 
(Find the "Best Time Of Year To Do Home Renovations" right here)
The Workman's Craftsmanship
How do these luxury homes come to life? Simple: the people that renovate the house are the real heroes. You can come up with the ideas, but they're the ones that execute them. Therefore, you have to find renovation contractors in Calgary with the expertise, passion, and most significantly, the history of working with luxury homes.
How do you find a luxury home renovator? Consider the following factors:
Customer Experience & Service
Experience In Luxury Homes
Detail To Designs & Renovations
Accountability To Work
Execution Of Project
Take your time to find Calgary renovation contractors, so you find the best experts for the job.
Trademark Renovations is the leading renovations company in Calgary. With over 30 years of experience, a wealth of design and building knowledge, and numerous consumer choice awards. Our commitment to producing outstanding work, and offering honest, transparent customer service, is why the industry regularly recognizes us. Whether you are looking for new home additions in Calgary or a new kitchen, we are your trusted company. Contact us at 403-277-5600.