Undertaking basement remodels in Calgary will maximize your property's space and increase its value. Like any home renovation project, improvements and adjustments can ensure that your basement becomes a key part of your home.
The process behind remodelling a basement is just like any other: it requires careful thought and planning. Rushing into renovations won't help get the desired outcome for your basement suite.
While you might not do the work itself (we discuss this below), having the right foundation to build on makes a world of difference to the overall process and application.
This simple three-step guide will walk you through every step of the process, from the visual evaluations to the hands-on labour. Let's get started.
3 Step Plan For Basement Renovations in Calgary
Step 1: Evaluate Your Basement Space
You can't proceed with any remodelling or basement renovations without overseeing what you can work with in the first place. Take a look over your current basement space.
If your basement floor is already laid out, then you're limited to what you can do. Try to build your plan around it. If you have an open space, then you have the luxury of starting afresh.
With a firm foundation (no pun intended) to build on, you can think hard about what you would like to do with your basement. Do you want to turn it into a man cave? Will it be another bedroom or guest suite of the home? Or will it be an entertainment room?
Think about how you would want yourself and others to use this space and develop your design.
Step 2: Developing the Floor Plan
Now that you have designed the outliers of your basement, you can focus on the floor plan, which is where you'll place the bedroom(s), bathroom, kitchen, living room and so forth.
Map out where you plan to put the walls and the dimensions of each room. Make sure you leave space between the walls for plumbing and electrical wiring. Once you have established these areas, take a step back and look at the layout.
If you're happy with it, you can continue onto the building phase. If not, consider hiring an interior designer for a professional opinion on how to best utilize the space.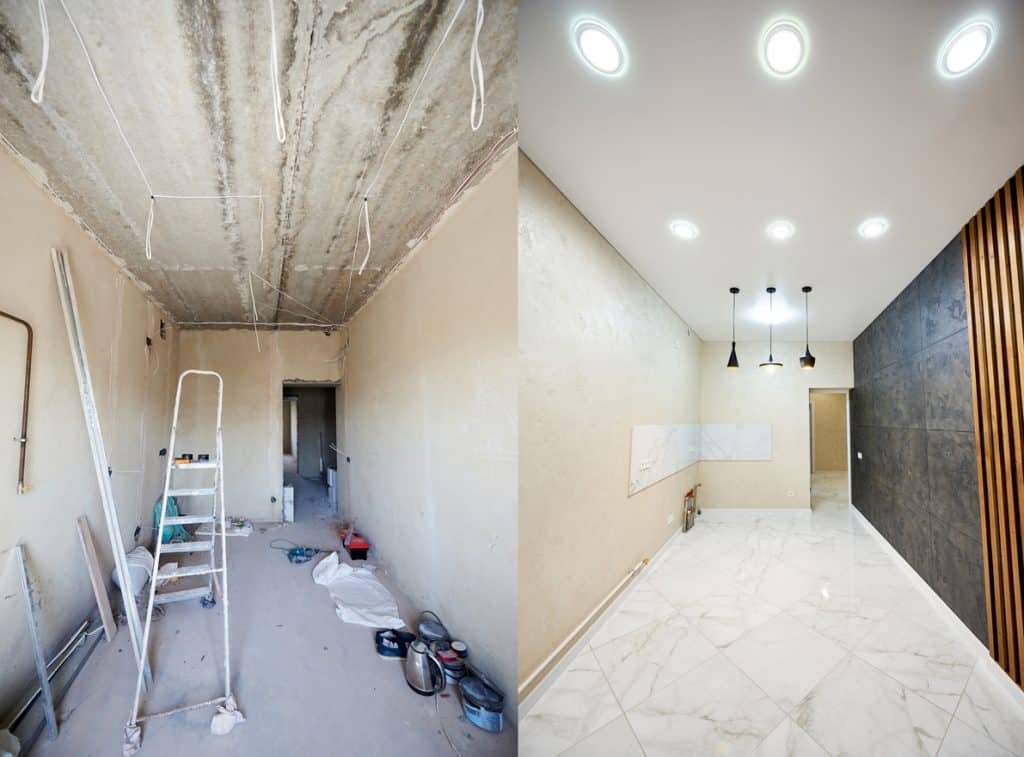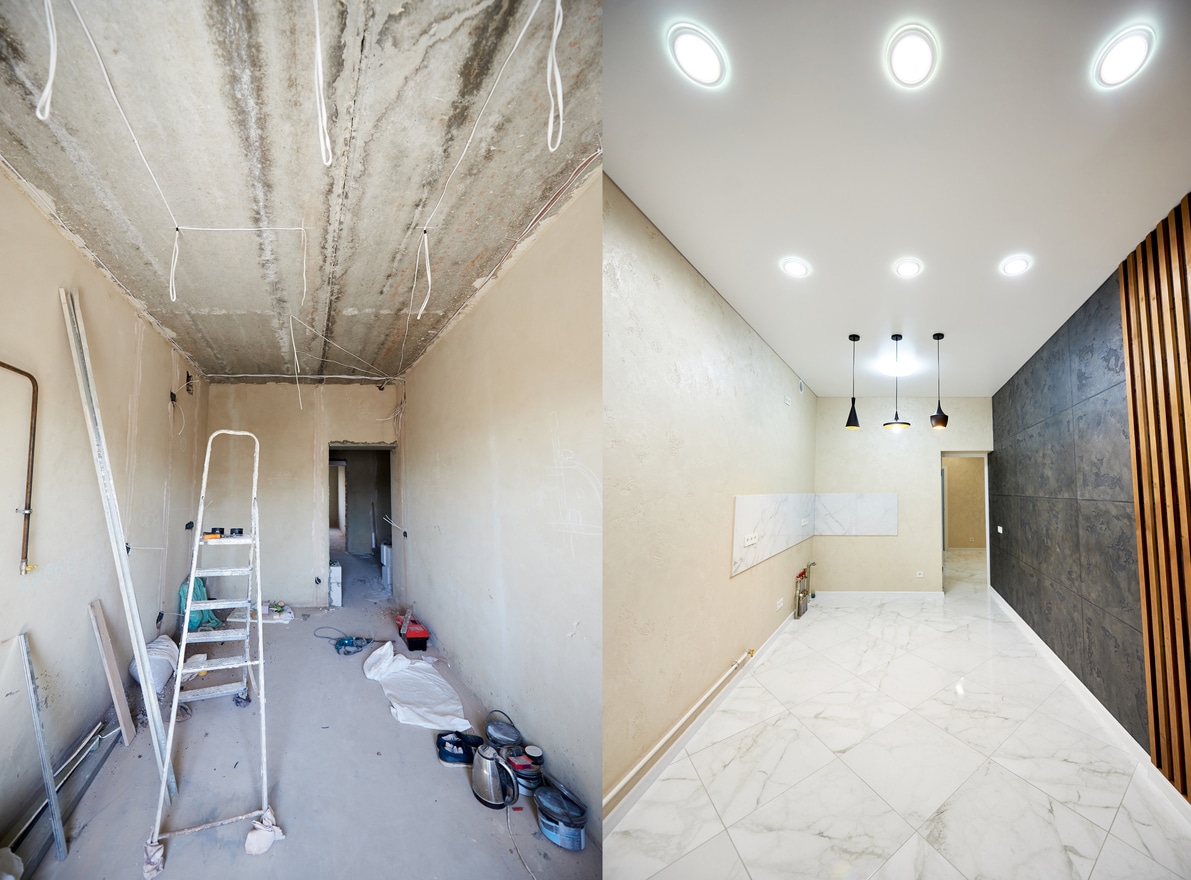 Step 3: Speak to a Renovations Contractor
It's best to work with a professional home renovations company in Calgary when building your basement development. You can always undertake the work yourself, but, no offence here, a lack of experience, knowledge and tools might result in you creating a subpar job.
That could lead to problems in the future, which will cost you more in repairs and devalue the whole project. It's best to focus on hiring a professional that can build it for you.
Show them your plans, and explain what you would like for your basement development in Calgary. They'll be able to provide you with feedback to make the renovations better.
Even if you don't want them to build the whole thing, their ideas and suggestions can guide you in making better decisions for your basement remodel.
If you want to know how to find a renovation contractor, our blog can guide you right here.
Trademark Renovations is the leading renovations company in Calgary. With over 30 years of experience, a wealth of design and building knowledge, and numerous consumer choice awards. Our commitment to producing outstanding work, and offering honest, transparent customer service, is why the industry regularly recognizes us. Whether you are looking for new home additions in Calgary or a new kitchen, we are your trusted company. Contact us at 403-277-5600.