Are you thinking about upgrading your kitchen? While the process can be an exciting and rewarding experience, it can also feel a bit overwhelming. From choosing the right renovation contractors in Calgary to selecting the best features for your space, there are many things to consider when beginning any home remodeling process. Fortunately, with the right guidance and knowledge, you'll be ready to tackle this project like a pro. Here are the three main things to consider as you begin conceptualizing the kitchen of your dreams.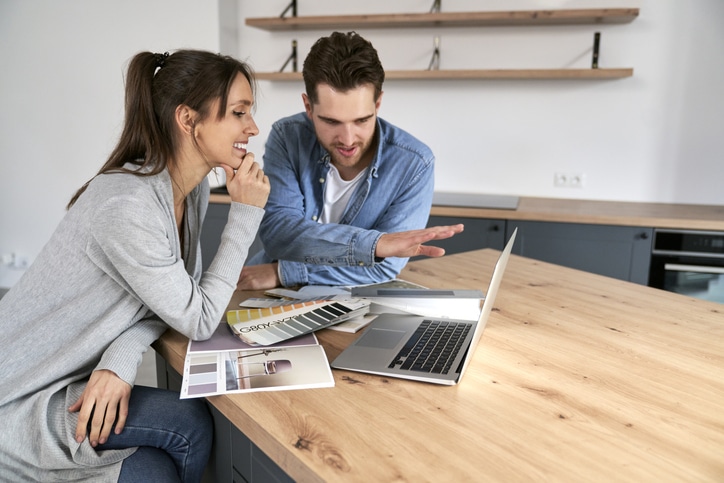 Get Inspired & Envision Your Dream Kitchen Renovation
To kick off any home renovation project, first, you must have a clear and concise vision. Whether you're doing a complete overhaul of your kitchen or are focusing on smaller home additions, you need to set a goal for the aesthetic outcome you desire. Take the time to research different kitchen styles, such as traditional, french, coastal or contemporary, and select the design approach that best suits your lifestyle and needs. From there, you can begin to craft the next steps in your action plan. 
Choose the Right Materials & Appliances For Your Kitchen
Once you've decided on your stylistic approach, you should start thinking about the appliances and materials you want your renovation contractors to install. To do this efficiently, you'll want to consider two major things – your budget and the size of your kitchen. While certain appliances may fit your aesthetic vision, they may end up being extremely expensive or could provide less functionality than you anticipated. This is why it is essential to do your research, talk to experienced professionals and make an informed decision based on your findings before you move toward the project's development phase. 
Work With Renovation Contractors to Set Up the Layout
To ensure that you get the most out of your renovation project, it's important to consider all aspects of the design process and listen to a professional's perspective. When you work with experienced and reliable renovation contractors you'll have the opportunity to gain further insights into what factors result in an efficient and functional kitchen layout. That's why it's important to ask questions at this stage and to ensure that the ideas you had envisioned will translate into a successful and fully functional end product. Once you have had these conversations and come to an agreement, you'll be able to kick things into full gear and will be one step closer to creating the kitchen of your dreams.
Final Thoughts
See! Renovating your kitchen doesn't have to be a stressful, overwhelming process. Once you are able to envision the type of space you desire, select the appliances best suited to your budget and needs and discuss your plans with a team of trusted renovation contractors, you can proceed calmly and confidently. Utilize your creativity and personal style to enhance or re-envision your kitchen space, no matter the size. It's time to begin your exciting renovation journey. Transform your existing kitchen space and make your dreams a reality today!
Trademark Renovations is the leading renovation company in Calgary. With over 30 years of experience, a wealth of design and building knowledge, and numerous consumer choice awards. Our commitment to producing outstanding work, and offering honest, transparent customer service, is why the industry regularly recognizes us. Whether you are looking for new home additions in Calgary or a new kitchen, we are your trusted company. Contact us at 403-277-5600.