In 2019, a Home Renovation Poll by CIBC indicated that 49% of Canadians planned to renovate their home, hoping to spend close to $10,000 on their renovations. Not shockingly, 39% of homeowners went over budget. 
When considering renovations, it is not surprising to see that homeowners tend to spend more than expected. While they might budget for most things, they are also shocked when things cost more than they expect, especially when it comes to a home addition.
9% of all home projects were considered additional structures, and it's no secret that the cost of home addition will exceed the price of almost all other types of renovations. So it's essential to know how much the home addition will cost you. Before we get to that, though, you have to see what will impact your costs. 
Understanding The Cost Breakdowns of a Home Addition in Calgary
Adding a home addition in Calgary is a significant investment because of the amount of work involved. The following is a breakdown of some of the associated costs that you have to consider:
Demolition and preparation – in all likelihood, you will have to demolish and excavate a new area to create a solid foundation. This can be quite costly. 
Building the support structures – foundation work (for extensions) can be pricey, but it is also necessary to ensure that the home addition is secure. 
Interior and exterior elements – for additional rooms, consider shingles, siding, insulation, windows, as well as flooring.
The type of home renovations – this will impact the architectural design of the room as well as your need for plumbing, electrical and HVAC systems. Bathrooms renovations in Calgary, for example, require more work than an additional bedroom. 
City of Calgary permits – you will have to pay for permits and applications to ensure that your home is built safely and the renovation planned is appropriate for the home and neighbourhood.
Once you've carefully considered what type of renovation you would like, you'll have to determine whether the cost of a home addition makes sense.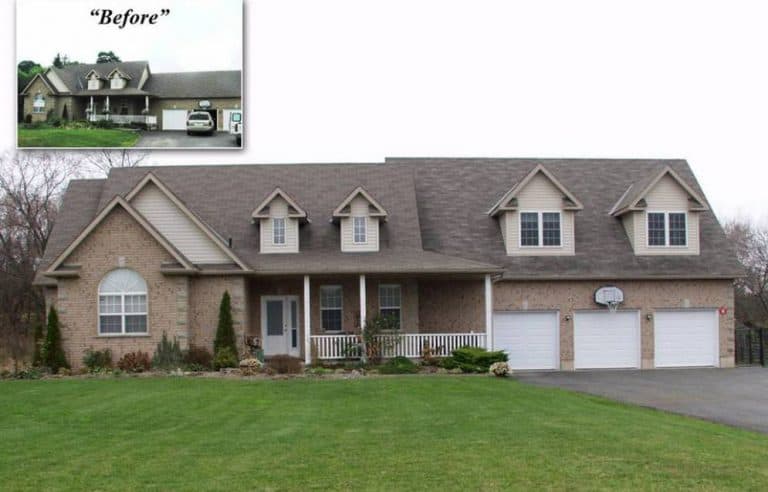 Types of Home Renovations in Calgary
Do you want another bathroom, kitchen or entertainment room? What about a Calgary basement development? Depending on what you decide, it will impact the building process for your home. Below are the most popular home additions in Calgary:
Second Storey Addition
Add a Garage
First-floor extension of your:

Kitchen
Bedroom
Bathroom
Living Room
Basement
Each of these renovations will have an overall impact on the work required and the total cost. For example, basic rooms that require minimal work (such as electricity connections) like bedrooms or living rooms are less expensive and can range from $80 to $130 per square foot.
If plumbing and fixtures are required because the renovation involves adding a bathroom or a kitchen, it will naturally bring that price up. Homeowners could be looking at a price point of $200 to $50 per square foot.
The Cost of the Home Renovations Company
For a project this large, you can't DIY. You're going to need a professional Calgary home renovations company to do the job for you. And that comes with costs. 
Contractors will charge based on the size, extent and complexity of the project, as well as their own experience and value. Experienced, well-known and respected companies will charge more because they get the results demanded by the homeowner. When it comes to considering Calgary home renovations companies, look at these factors:
Their years in the industry
A showcase of their projects and successes
Awards, certifications and reputation
Customer service
Price of their services
If they can handle your renovations
Take your time to ensure that you find the right home renovations company so that you know your home addition is in good hands.
The Average Cost To Build An Addition in Calgary 
According to HomeGuide, the average house addition costs $86 to $208 per square foot, with most homeowners spending between $22,500 and $74,000 per room, depending on the quality of renovations. 
As you've seen from above, depending on what you want and who does it for you, the price can fluctuate significantly for the cost of a home addition in Calgary. It can be challenging to gauge the price, but this information should prove useful for your project. 
Trademark Renovations is the leading renovations company in Calgary, with over 30 years of experience, a wealth of design and building knowledge, and numerous consumer choice awards. Our commitment to producing outstanding work, as well as offering honest, transparent customer service, is why the industry regularly recognizes us. Whether you are looking for new home addition in Calgary or just a revamped kitchen, Trademark Renovations is your trusted company for all home renovations in Calgary. Contact us at 403-277-5600.