At Trademark Renovations, we are passionate about fine craftsmanship and the construction of luxury houses. Our award-winning team combines architectural and interior design with professional construction services to give your home a dramatic new look and improved curb appeal. Anything from completely new roof lines to dormers or front verandas utilizing a wide range of finishes, the possibilities are endless. We also have an extensive portfolio of home restorations.
Exterior renovations can include any or all of the following:
Roof Replacements
Siding (Stucco, Hardie, etc.)
Window & Door Upgrades
Framing & Masonry
Maintenance-Free Decks
Outdoor Living Spaces
Insulation Upgrades
Soffit, Fascia & Gutters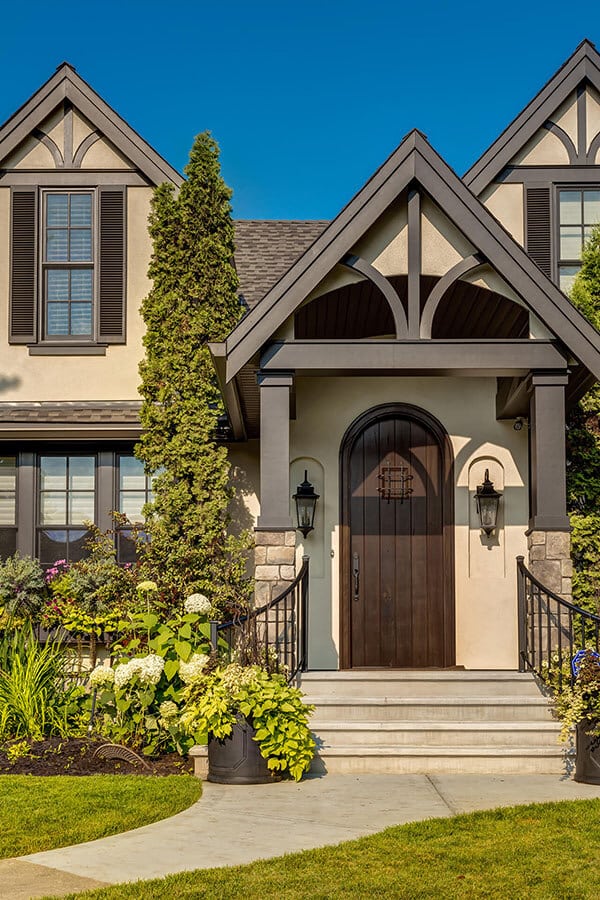 Our transparent approach to exterior renovations in Calgary
What does it mean to have a transparent approach? It means we keep you informed every step of the way. Every final decision is up to you, from design to pricing to materials. We further demonstrate our transparency in our billing. We provide wholesale quotes based upon actual specs and payments go directly to trades and suppliers, while we charge a flat project management fee with no added fees for change orders.
You can also count on us to be upfront and honest about deadlines. Setting ambitious but realistic expectations is one of the ways we ensure customer satisfaction, time and time again.
Trademark Renovations is the authority on exterior renovations in Calgary. From foundations to roofing and exteriors, let us transform your house.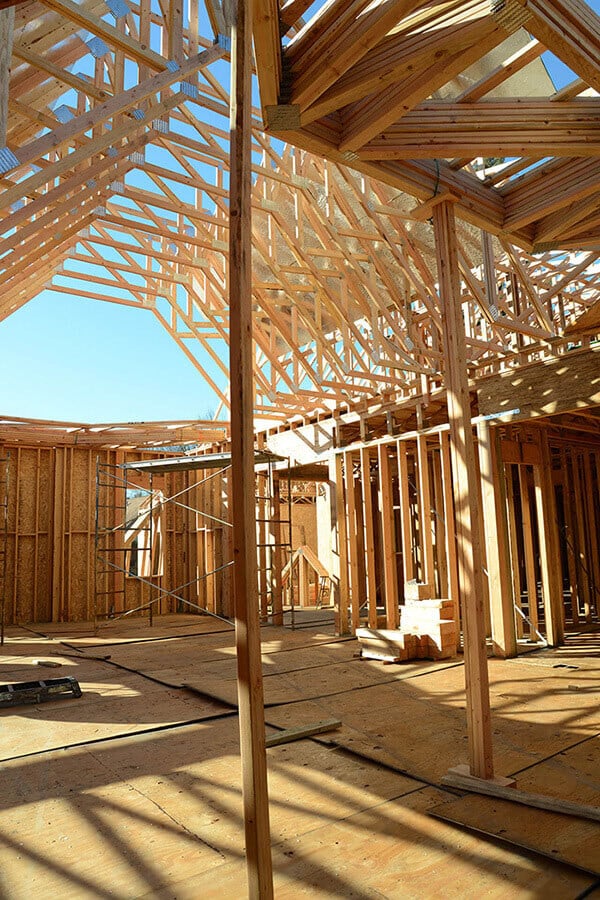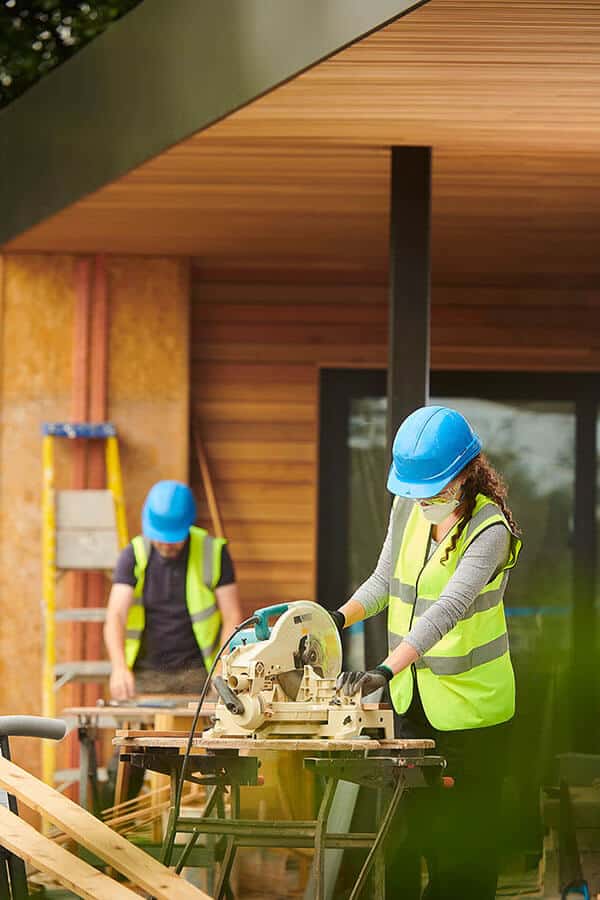 Count on Trademark to . . .
operate efficiently
Our business model is designed to encourage optimal efficiency. Because we don't take milestone payments, the entire team is incentivized to complete quality work quickly and efficiently.
deliver quality
With over 30 years in the industry, we've perfected our craft and raised the bar for quality work; we never settle for anything less than the best. Our customers receive excellent value for our services.
never overcharge
Not only do we give our clients access to preferred, wholesale prices for all aspects of their project, but we also breakdown the individual item costs in advance for your approval.
be hands-on
As project managers, you can expect us to be hands-on. We are on-site daily, managing the construction process and communicating with you to ensure your vision is brought to life.
explain the project
Before we begin, we host a Trade Day, an opportunity to meet and ask questions to the trades/suppliers involved in your project. We go out of our way to keep you informed and updated on the status of your home.
communicate openly
We pride ourselves on being transparent in our communication. We are open and honest about our prices, providing trades/supplier wholesale quotes for your approval. Our level of transparency is unparalleled.
Can exterior renovations
add value to your home?
Exterior renovations can result in a significant increase in value and curb appeal is something everyone notices about your home.
The value added by exterior home renovations is not only aesthetic but can make a dramatic difference in energy efficiency and will protect your investment against the elements. 
When it comes to exterior renovations in Calgary, we consider your unique style and expression, but we also acknowledge the importance of streetscape. We believe your home should strike a balance between standing out and maintaining the neighbourhood aesthetic.
Home additions that expand the liveable space in your home may also require exterior renovations to improve the overall functionality and beauty of your home. Reach out to Trademark Renovations to talk about your options for exterior renos.
The cost of exterior renovations varies based on the scope of the project and your selections. At Trademark, our prices are based on the actual cost of trades and suppliers plus a flat project management fee. 
Should your exterior renovation involve a structural change, a permit may be required. At Trademark, we account for all necessary permits in the price of a quote and ensure all work meets or exceeds building codes and passes inspections.
One of our experienced project managers will oversee your entire project from start to finish. We've worked with the same skilled trades and suppliers for several years. We have two or three of each to ensure competitiveness and great service. Before we begin working on your project, you'll have a chance to meet some of them at our Trade Day to ask questions and become familiar with the crew.
Are you ready to get started on turning your house into your dream home? Book a free consultation with us today to learn about your options and tell us about your project. We specialize in kitchens, bathrooms, home additions and whole home renos.