Calgary bathroom renovations,
remodelling, & design
The bathroom is one of the most underrated rooms in the house. At Trademark Renovations, we look at bathrooms and see more than the place for your morning routine; we believe your bathroom should reflect your style as much as any other room in your house. Like all home renovations, renovating your bathroom is the perfect opportunity to add a touch of creativity and innovation, and Trademark Renovations is the team to do it.
Extensive bathroom renovations may include complete demolition as well as customized plumbing rough-ins to accommodate new fixtures and layouts and electrical upgrades and new wiring for amenities such as steam generators, heated flooring, and towel dryers. We can also install new cabinetry, including custom vanities, linen storage and cubbies. For custom walk-in showers, we use only premium water-proofing systems.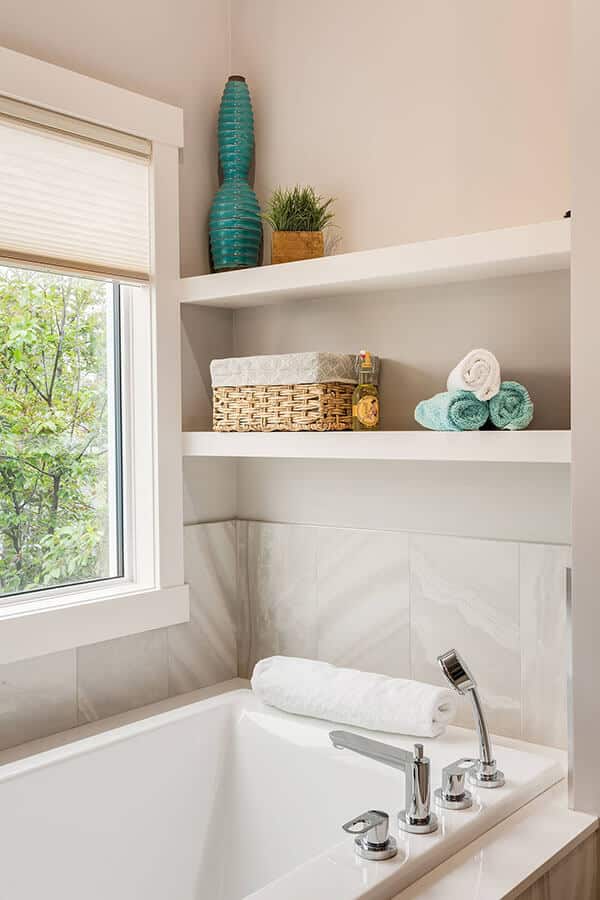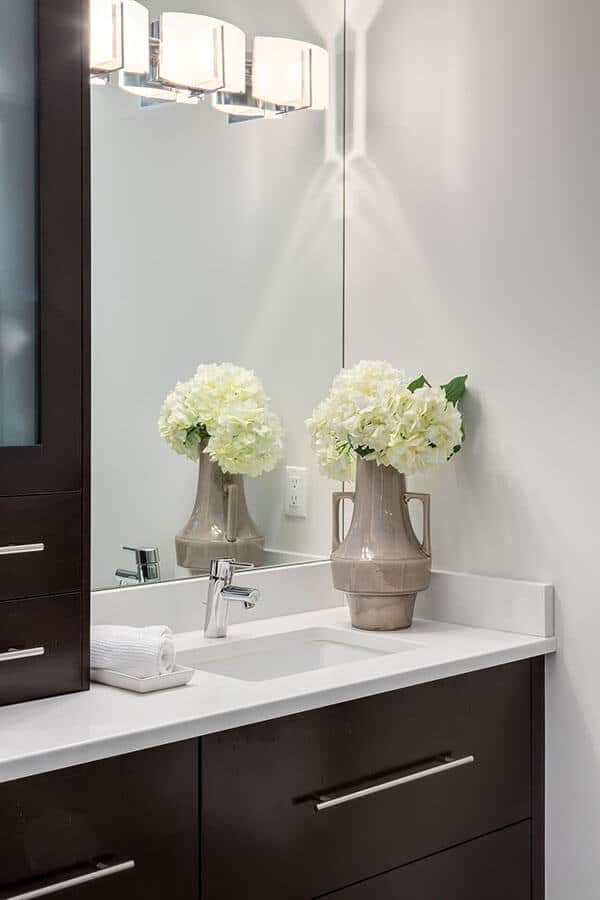 Latest trends in luxury bathroom renovations in Calgary
When you hire Trademark Renovations for a bathroom renovation in Calgary, you can count on quality. Some of the features your dream spa could encompass are:
Large Walk-In Shower With Frameless Glass
Floating Shower Bench
Shower Niches
Multi-Head Shower System
Large Soaker Tub
Unique Lighting & Mirrors
In-Floor Heating
Full Custom Tile
Custom Wall Colour
Floating Vanity With Under-Cabinet Lighting
Smart Technology
Wood Accents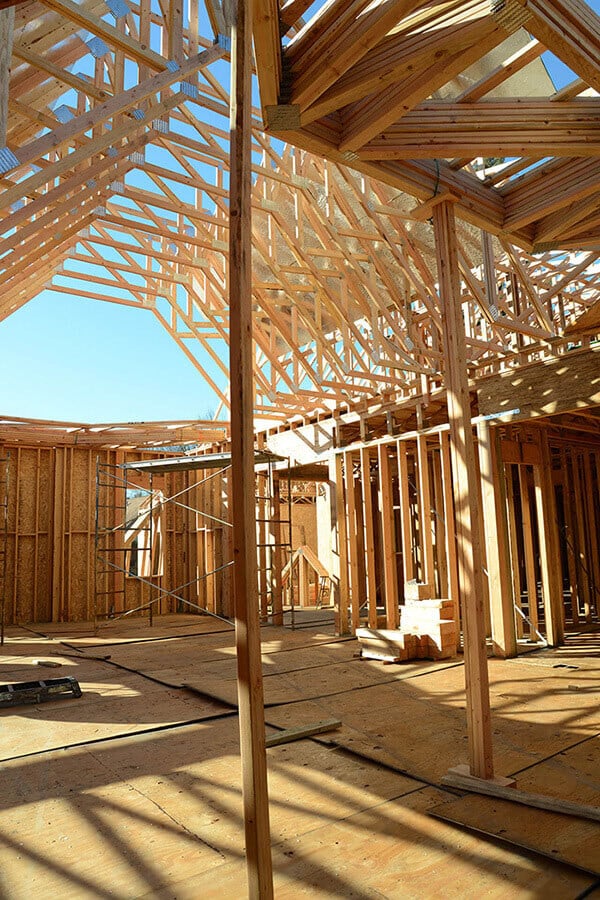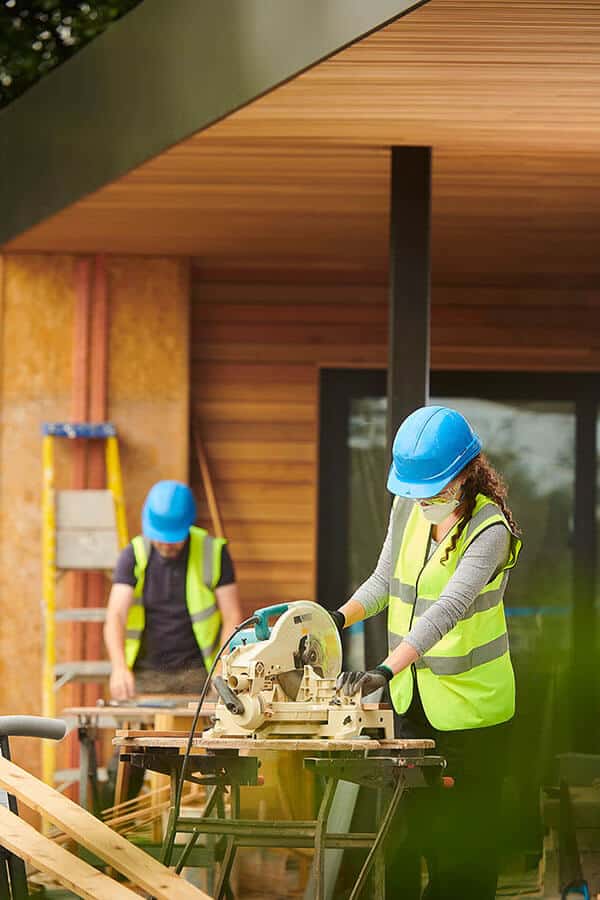 Count on Trademark to . . .
operate efficiently
Our business model is designed to encourage optimal efficiency. Because we don't take milestone payments, the entire team is incentivized to complete quality work quickly and efficiently.
deliver quality
With over 30 years in the industry, we've perfected our craft and raised the bar for quality work; we never settle for anything less than the best. Our customers receive excellent value for our services.
never overcharge
Not only do we give our clients access to preferred, wholesale prices for all aspects of their project, but we also breakdown the individual item costs in advance for your approval.
be hands-on
As project managers, you can expect us to be hands-on. We are on-site daily, managing the construction process and communicating with you to ensure your vision is brought to life.
explain the project
Before we begin, we host a Trade Day, an opportunity to meet and ask questions to the trades/suppliers involved in your project. We go out of our way to keep you informed and updated on the status of your home.
communicate openly
We pride ourselves on being transparent in our communication. We are open and honest about our prices, providing trades/supplier wholesale quotes for your approval. Our level of transparency is unparalleled.
Who needs bathroom
renovations in Calgary?
Most homeowners can benefit from Calgary bathroom renovations. Everyone has different reasons for wanting to renovate and different budgets to be able to do so, but we can accommodate any request. Are you tired of taking showers in a small, dated, or leaking shower? Do you want a large soaker tub to relax in at the end of the day? Are you experiencing issues with your plumbing? Along with kitchen renovations, bathroom renos are a great investment. At Trademark Renovations, we can increase the value of your home and improve your quality of life with a luxury bathroom renovation.
The cost of a bathroom renovation varies based on the scope of the project and your selections. At Trademark, our prices are based on the actual cost of trades and suppliers plus a flat project management fee. 
Bathroom renovations can require a Building Permit if they involve changes to the structure of your home in addition to electrical, plumbing, and mechanical permits. At Trademark, we account for all necessary permits in the price of a quote and ensure all work meets or exceeds building codes and passes inspections. 
One of our experienced project managers will oversee your entire project from start to finish. We've worked with the same skilled trades and suppliers for several years. We have two or three of each to ensure competitiveness and great service. Before we begin working on your project, you'll have a chance to meet some of them at our Trade Day to ask questions and become familiar with the crew.
Are you ready to get started on turning your house into your dream home? Book a free consultation with us today to learn about your options and tell us about your project. We specialize in kitchens, bathrooms, home additions and whole home renos.