Why are kitchen renovations important?
Your kitchen is the heart of your home. From cooking, eating, and entertaining, chances are you spend a lot of time in your kitchen. We believe that every room in your home deserves a facelift at some point, but we recommend starting with the kitchen. When we perform kitchen renovations, we prioritize two things: making it look great and improving the overall functionality, which might include removing walls to create an inviting, open-concept space. The beautiful kitchens you often see in magazines and showrooms are not always practical. At Trademark Renovations, we work with kitchen designers and custom cabinet makers to produce luxury kitchen renovations that are both beautiful and functional.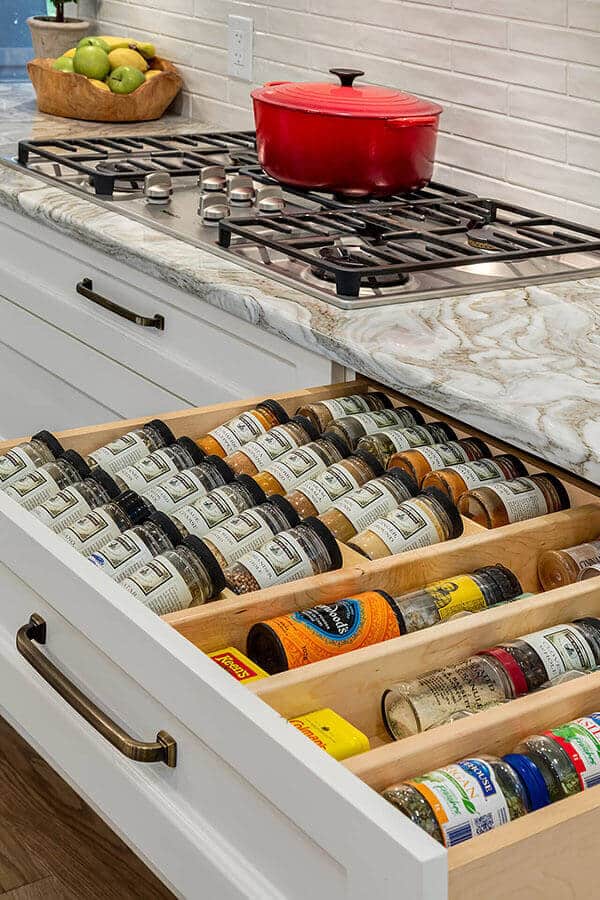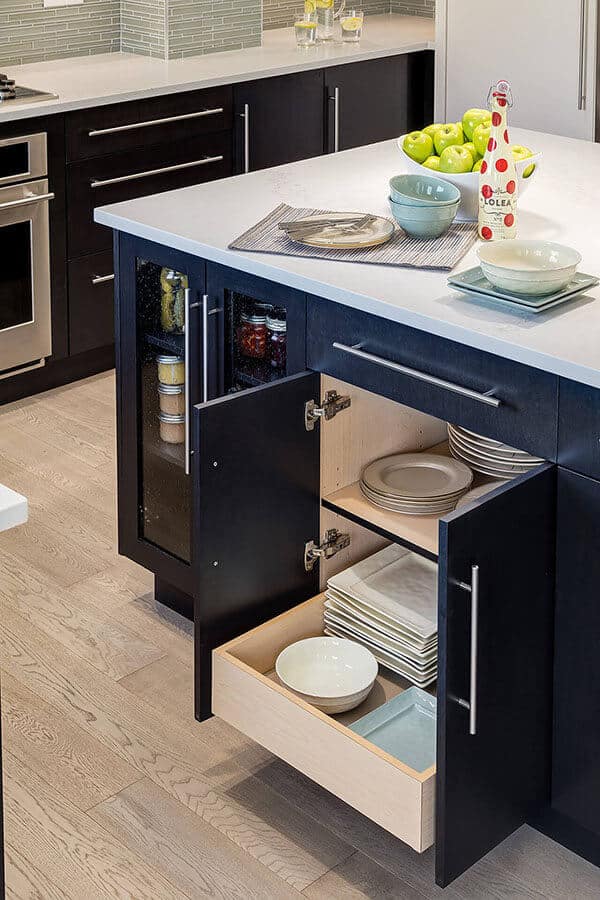 Kitchen Renovations in Calgary
are about you and your style
Everyone has different ideas for their dream kitchen, but we want to know what you like. Rustic? Modern? Classic? Contemporary? At Trademark Renovations, custom kitchen renovations are one of our specialties, and we love what we do.
One of the first things we want to know is how we can incorporate the design of your kitchen renovation to meet the demands of your lifestyle. If you're looking for a style change, we'll work closely with kitchen designers to bring your vision to life. If you need more space, moving walls or completely changing the layout of your home is not a problem for our team of experts. Another option is a home addition to increase the overall square footage of your house.
Imagine endless counter space, new custom cabinetry, upgraded backsplash, new flooring, better lighting, and more sunlight. For all kitchen renovations in Calgary, Trademark Renovations is the best choice!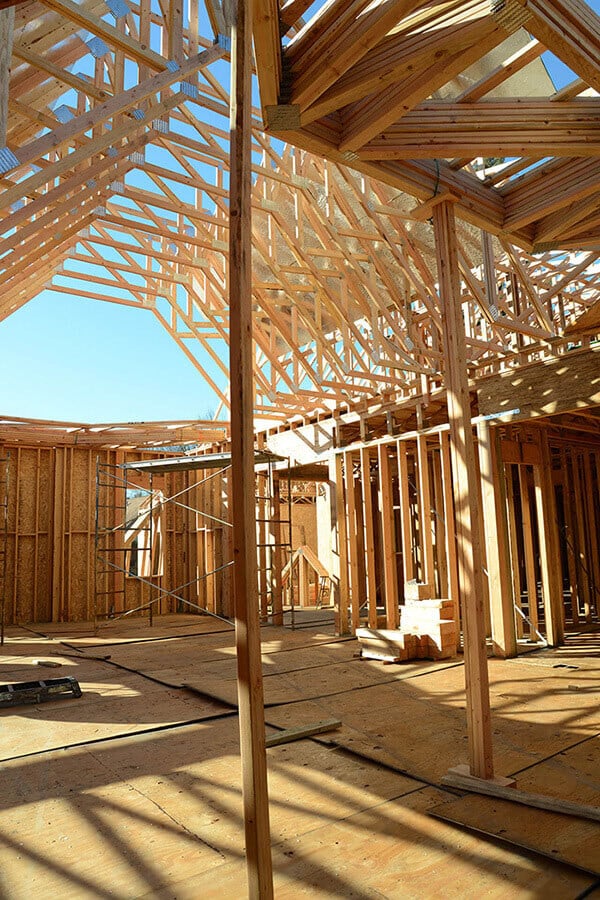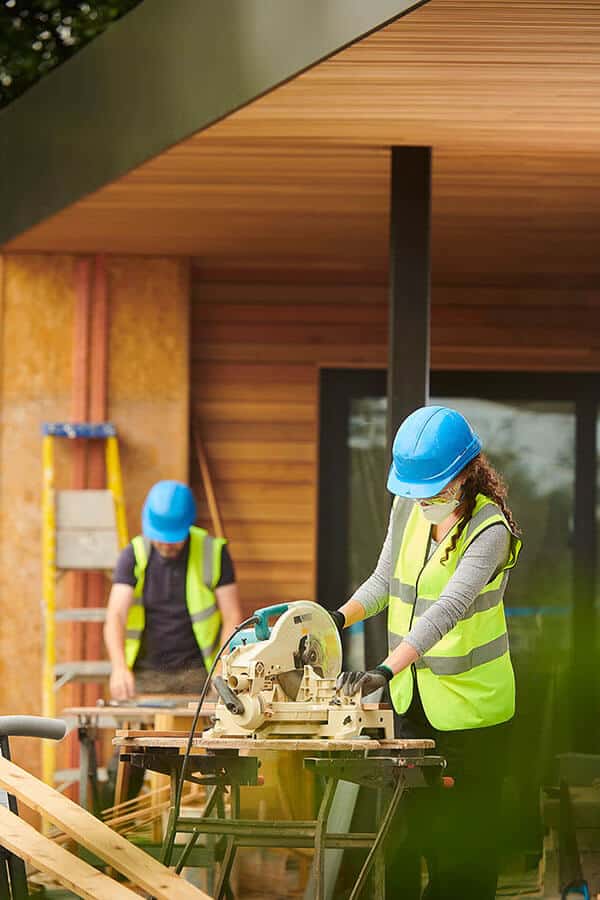 Count on Trademark to . . .
operate efficiently
Our business model is designed to encourage optimal efficiency. Because we don't take milestone payments, the entire team is incentivized to complete quality work quickly and efficiently.
deliver quality
With over 30 years in the industry, we've perfected our craft and raised the bar for quality work; we never settle for anything less than the best. Our customers receive excellent value for our services.
never overcharge
Not only do we give our clients access to preferred, wholesale prices for all aspects of their project, but we also breakdown the individual item costs in advance for your approval.
be hands-on
As project managers, you can expect us to be hands-on. We are on-site daily, managing the construction process and communicating with you to ensure your vision is brought to life.
explain the project
Before we begin, we host a Trade Day, an opportunity to meet and ask questions to the trades/suppliers involved in your project. We go out of our way to keep you informed and updated on the status of your home.
communicate openly
We pride ourselves on being transparent in our communication. We are open and honest about our prices, providing trades/supplier wholesale quotes for your approval. Our level of transparency is unparalleled.
Do kitchen renovations increase the value of my home?
This question is one we are often asked. The short answer is — Yes! Most home renovations will increase the overall value of your home, but kitchens tend to provide the best return. If you're working within a budget, you've come to the right company. We respect your budget and treat it as a hard limit, not a soft suggestion. Our pricing method eliminates hidden fees and unnecessary costs, and our transparent approach allows you to explore options that help us stay within the budget.
The cost of a kitchen renovation varies based on the scope of the project and your selections. At Trademark, our prices are based on the actual wholesale cost of trades and suppliers plus a flat project management fee. 
Full interior kitchen renovations often require a building permit in addition to electrical, plumbing, and mechanical permits. At Trademark, we account for all necessary permits in the price of a quote and ensure all work meets or exceeds building codes and passes inspections.
One of our experienced project managers will oversee your entire project from start to finish. We've worked with the same skilled trades and suppliers for several years. We have two or three of each to ensure competitiveness and great service. Before we begin working on your project, you'll have a chance to meet some of them at our Trade Day to ask questions and become familiar with the crew.
Are you ready to get started on turning your house into your dream home? Book a free consultation with us today to learn about your options and tell us about your project. We specialize in kitchens, bathrooms, home additions and whole home renos.