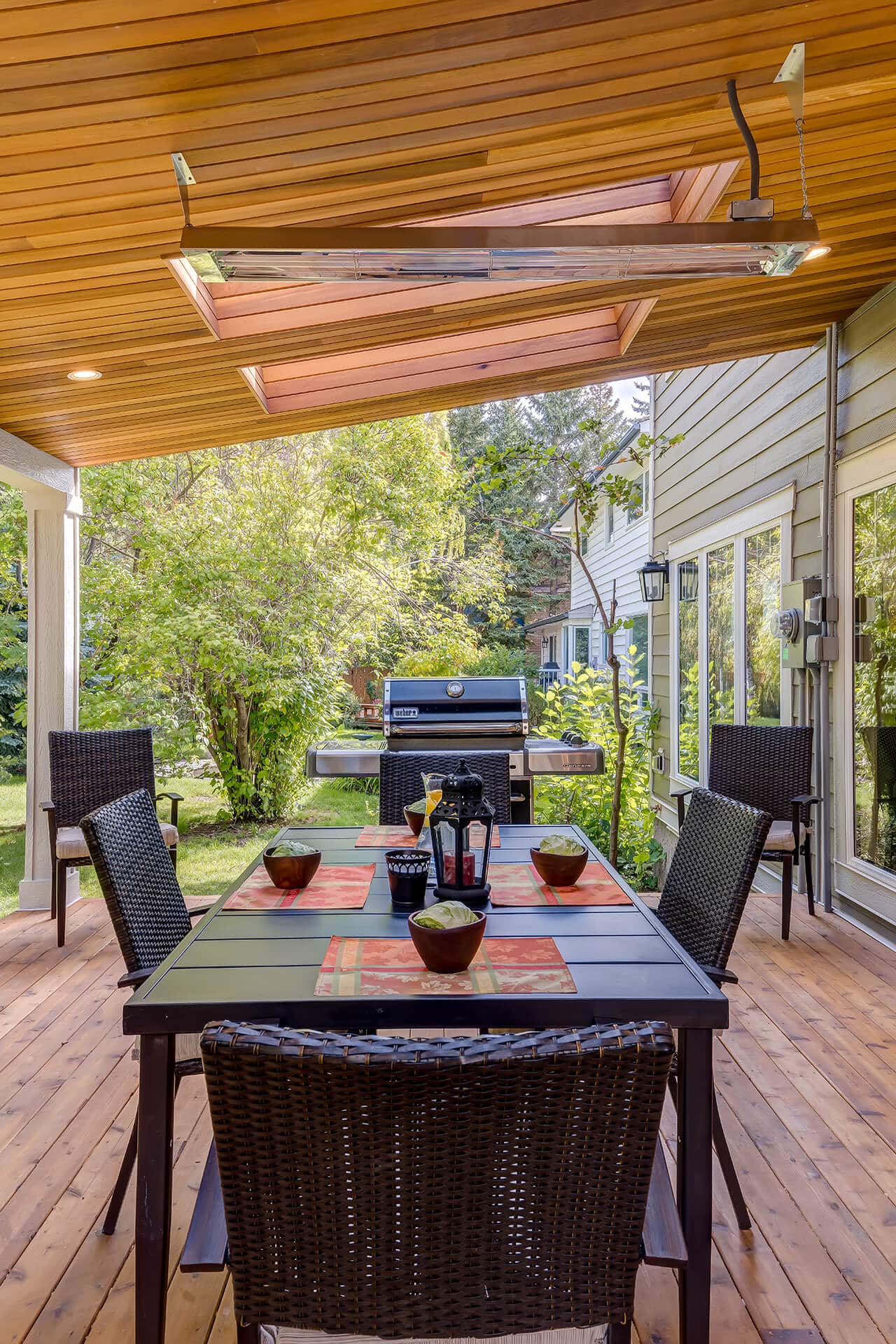 Blair Foisy is the founder and lead project manager at Trademark Renovations. With over 30 years in business, Blair brings a wealth of knowledge in luxury renovations and building new custom homes. Blair is responsible for catapulting Trademark Renovations to the top of the industry, establishing it as Calgary's premier renovation company.
Blair has spent years putting together a team of professionals that provide high-quality service and results, combined with a group of expert project managers. The result is a reputable home renovation company, equipped to undertake projects of all sizes and complexity, from concept to completion. Overall, Trademark Renovations is committed to preferred pricing and preferred service for every client.
Trademark maintains a strong focus on customer service, recognizing that the best form of marketing is a referral from customers whose expectations are not only met, but exceeded.
Consumer Protective Approach
The Consumer Protective Approach is our transparent process brought to life. We provide wholesale quotes based on the budget, plans, specifications, and permits related to the project. Throughout the renovation process, all payments, except for the management fee, are made directly to trades and suppliers, eliminating potential builder liens. Among other things, our approach protects you from poor-quality work, going over budget, higher supply and labour prices, and potential loss of deposits and/or advance milestone payments.
How do we guarantee the best price? We have spent decades building relationships with trades and suppliers in the city, reviewing and negotiating prices. We receive wholesale pricing which we then offer to you with zero markup. The only fee we charge is a flat project management fee. If you do find a better deal and your renovation project is more than $100,000, we will match and lower a competitor quote by 10%.* We also offer a full two-year guarantee for all projects.
*This Best Price Guarantee applies to projects based on identical scopes of work, specifications, products, levels of finish, service, and quality. Best Price Guarantee applies to overall total project price and not the individual components contained therein. All recognized competitor quotes are subject to verification by Trademark before honoring this offer. Trademark will not accept screenshots or other purported evidence of a lower price that cannot be independently confirmed by Trademark personnel. Nor will Trademark verify any request that it believes, in its sole discretion, is the result of a printing or other error or is made fraudulently or in bad faith. All original documents from recognized competitor quotes must be presented to Trademark prior to verification, execution of any contract or commencement of work. This Price Guarantee excludes insurance claims, free offers, gifts with purchase, gift cards, gift certificates, rebates, clearance or close-out prices, credit or financing programs, used, damaged, or display merchandise or products. Discount applied before taxes and environmental stewardship fees or other levies, if applicable. This price guarantee cannot be combined with any other offer. Trademark reserves the right in its sole discretion to modify or discontinue the Best Price Guarantee or to restrict its availability to any person, at any time, for any or no reason, and without prior notice or liability to you. The failure by Trademark to enforce any provision of these Terms & Conditions shall not constitute a waiver of that provision.