Renovating your home can be a thrilling and rewarding experience, but it can also be stressful and overwhelming. Choosing the right contractor is crucial to the success of your home renovation project, and with so many options available in Calgary, it can be difficult to know where to start. Your choice of contractor can make a significant impact on the outcome of your project, including the quality of work, the timeline, and the budget. In this comprehensive guide, we'll explore the different types of contractors available, including general contractors, design-build contractors, specialty contractors, and home improvement contractors, to help you determine the best fit for your project. We'll also provide you with essential questions to ask and tips to consider when choosing the right contractor. Now, let's dive into this guide on choosing the right renovation contractor for your project in Calgary!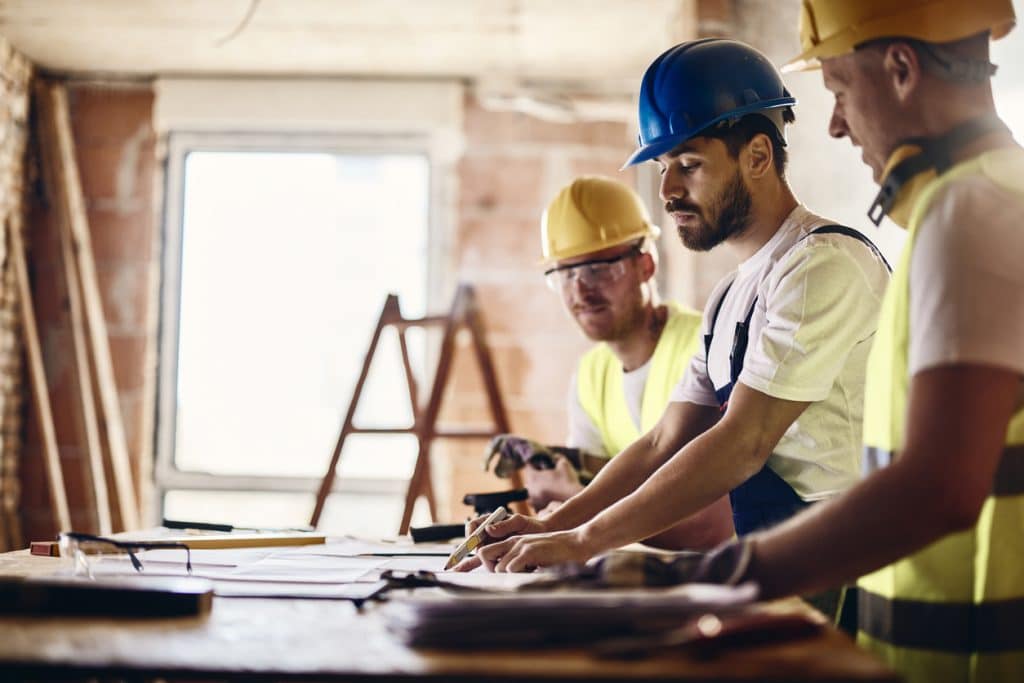 General Contractors
General renovation contractors in Calgary oversee the entire renovation project, including managing subcontractors and obtaining necessary permits. They are responsible for the project's budget and timeline and communicate with the homeowner throughout the process. If you want someone to handle all aspects of the renovation project, a general contractor is the way to go.
Design-Build Contractors
Design-build renovation contractors provide both design and construction services. They can take your vision for the renovation and turn it into a reality. With this type of contractor, you won't need to hire a separate designer or architect. They will handle everything from the initial design to the final touches.
Specialty Contractors
Specialty renovation contractors are experts in specific areas of home renovation, such as electrical work, plumbing, or flooring. If you need work done in a specific area of your home, such as installing new tile or rewiring the electrical system, a specialty contractor is the way to go. It's important to ensure that any specialty contractors you hire are licensed and insured.
Home Improvement Contractors
Home improvement renovation contractors in Calgary provide a wide range of services, including painting, roofing, and window installation. They can handle smaller renovation projects or specific tasks, such as replacing kitchen cabinets or installing new lighting fixtures. If you have a small renovation project or specific task that needs to be completed, a home improvement contractor is a good choice.
Questions to Ask When Choosing a Contractor
When choosing a renovation contractor, it's important to ask the right questions to ensure that they are the right fit for your project. Some questions to consider include:
Are you licensed and insured?
What experience do you have with this type of renovation project?
Can you provide references from previous clients?
What is your estimated timeline and budget for the project?
What happens if there are unexpected issues or delays during the renovation?
Tips for Choosing the Right Contractor
In addition to asking the right questions, there are some tips to consider when choosing a contractor for your home renovation project. First, ask for recommendations from friends or family members who have completed similar projects. It's also important to review the contractor's portfolio and ensure that they have experience with the type of project you have in mind. Finally, always make sure that the contractor you choose is licensed and insured.
Final Thoughts
In conclusion, choosing the right contractor for your home renovation project is crucial. Depending on the scope of your project, you may need a general contractor, design-build contractor, specialty contractor, or home improvement contractor. Asking the right questions and following these tips can help you find the right fit for your project. Contact renovation contractors in Calgary today to discuss your home renovation project and find the right contractor for your needs.
Trademark Renovations is the leading renovation company in Calgary. With over 30 years of experience, a wealth of design and building knowledge, and numerous consumer choice awards. Our commitment to producing outstanding work, and offering honest, transparent customer service, is why the industry regularly recognizes us. Whether you are looking for new home additions in Calgary or a new kitchen, we are your trusted company. Contact us at 403-277-5600.