The kitchen has unceremoniously claimed the title of the heart of the home, and keeping this focal point of your house maintained by way of remodelling is sometimes necessary, despite the costs! Depending on its style, kitchen cabinets can exude refinement and impress all your visitors who stumble upon this sacred room. Without having to redo your whole kitchen, changing your cabinets can make the room look novel and fresh while also adding needed storage space.
Here is your guide on the best types of luxury cabinets to buy that will amplify the most important room in your home!
Style of cabinet
There are no wrong styles of cabinet to purchase, but knowing what possibilities are available to you can make it easier to navigate and settle on your ideal cabinet design. Although high-end cabinets might sound impressive, you shouldn't compromise your taste and kitchen style for a brand name. With that in mind, high-end cabinets can also be designed and modified to fit your standards and style. Embellishments, crown mouldings, and the door handle styles should all be considered when designing your cabinets or purchasing one that already has these features.
Trending styles
Styles that are currently sleek, trending, and can be tailored to what you want include handleless cabinet doors for a modern look, green-coloured cabinets that keep up with the latest trends yet look timeless, rustic cabinets, and french farmhouse styled cabinets.
Locker-style cabinets also appear modern and give you a large amount of prime storage space. Obtaining neutral colour and glossy style cabinets will make your kitchen look sleek yet classic. And while many contemporary designs are trending, so are vintage styles like cabinets with metal trimming and cabinets coloured a powder blue reminiscent of another decade. These particular types of cabinets are only some of the few contemporary yet classic styles that will enhance the amenity in the kitchen.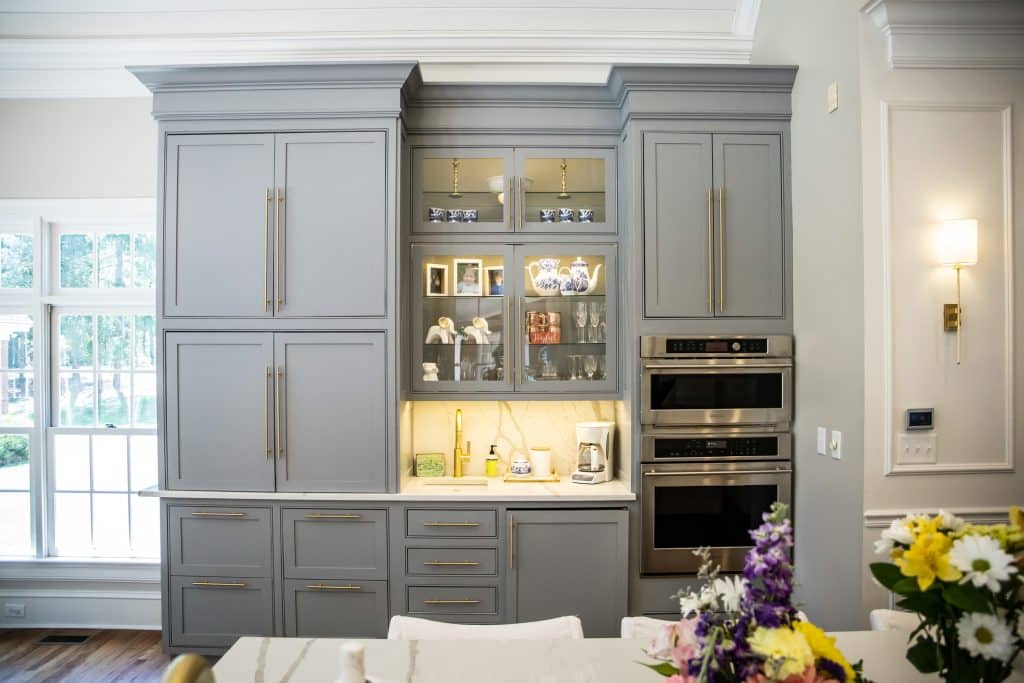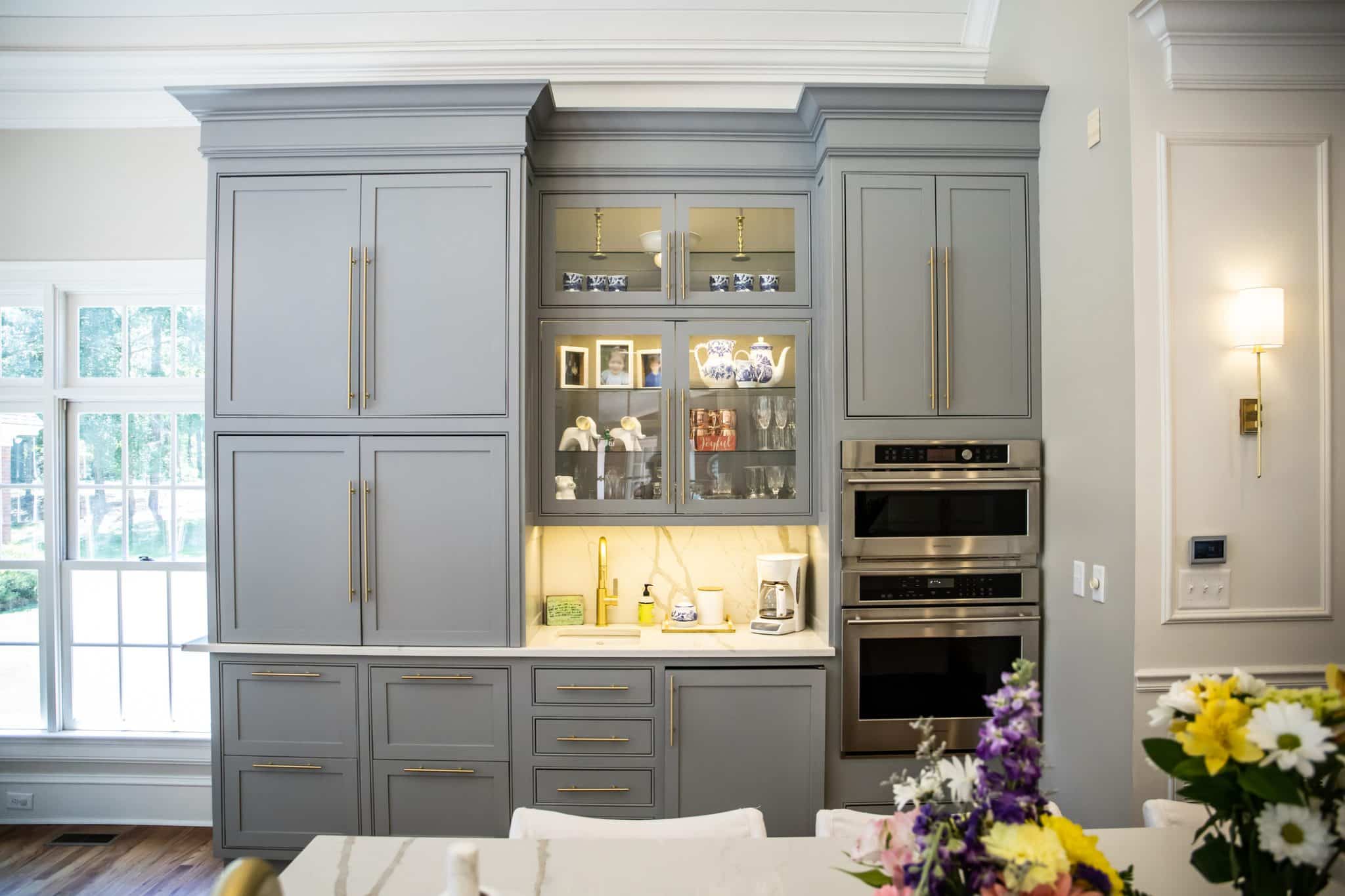 Storage and shelving
Although the appearance of a cabinet is undoubtedly essential in determining if it is worth the cost, the cabinets you choose should also have accessible and spacious capacity. Quality cabinets should be designed to fit both minimal food-related items and bulky items that take up space. Some custom features that can be added are racks for wine storage, shelves that hold pots, pans, trays, and a spice rack.
Shelving in kitchen cabinets can also be modernized while also giving you more space with a luxurious look if you get open shelving. If you don't mind showing off the items in your cabinets, open-shelf cabinets will prevent bulkiness while allowing you to store more items without a door limiting your storage.
Designing your dream cabinets
Updating your cabinets for more luxurious and grandiose ones can sometimes be less expensive than doing complete Kitchen renovations. New cabinets can change the entire look of your kitchen, making it look contemporary and lavish. Design your ideal cabinets that fit your style while allowing maximum space for all your kitchen items.
Trademark Renovations Ltd. is the leading renovations company in Calgary, with over 30 years of experience, a wealth of design and building knowledge, and winner of numerous consumer choice awards. Our commitment to producing outstanding work, as well as offering honest, transparent customer service, is why we are recognized throughout the industry. With the experience of our Project Managers and the workmanship of our renovation contractors in Calgary, you get a team that is fully equipped to manage your project, working on any bathroom, basement, or kitchen renovations in Calgary. From concept to completion, we will be by your side, offering open communication and weekly reports, so you know you are in good hands. Whether you are looking for a new home addition in Calgary or just a revamped kitchen, Trademark Renovations Ltd. is your trusted company for all home renovations in Calgary. Contact us at 403-277-5600.