The bathroom should be a secluded haven in the home, where troubles can melt away when the hot water faucet turns on. If your bathroom currently lacks the charm and the pleasing appearance you are seeking, a renovation is certainly in order. But before you begin to plan home renovations in the bathroom, you should be aware of what styles and features are currently trending.
Here are your top ten bathroom renovation ideas for 2022.
Spa features
If you are looking for a trending renovation to enhance the atmosphere in your bathroom, try adding spa features for an inexpensive project. Rid your bathroom of clutter and implement features into your bathroom like tiled showers, Euro-inspired shower doors with thick plated glass, and quartz-styled countertops.
Indoor/outdoor
By installing a glass window or door facing the outside from your bathtub, you can establish a comfortable spot to bathe where you overlook the outdoor scenery from within. Blur the lines of an indoor/outdoor bathroom by implementing large windows and timber furnishings for pure relaxation and a gorgeous aesthetic.
Marble
To add a touch of modern subtlety to your bathroom, adding marble to various parts of your bathroom can be a great enhancement. This trendy choice can help you configure the marble flooring, and countertops are white and black, which contrast well with each other and create an opulent appearance in the bathroom.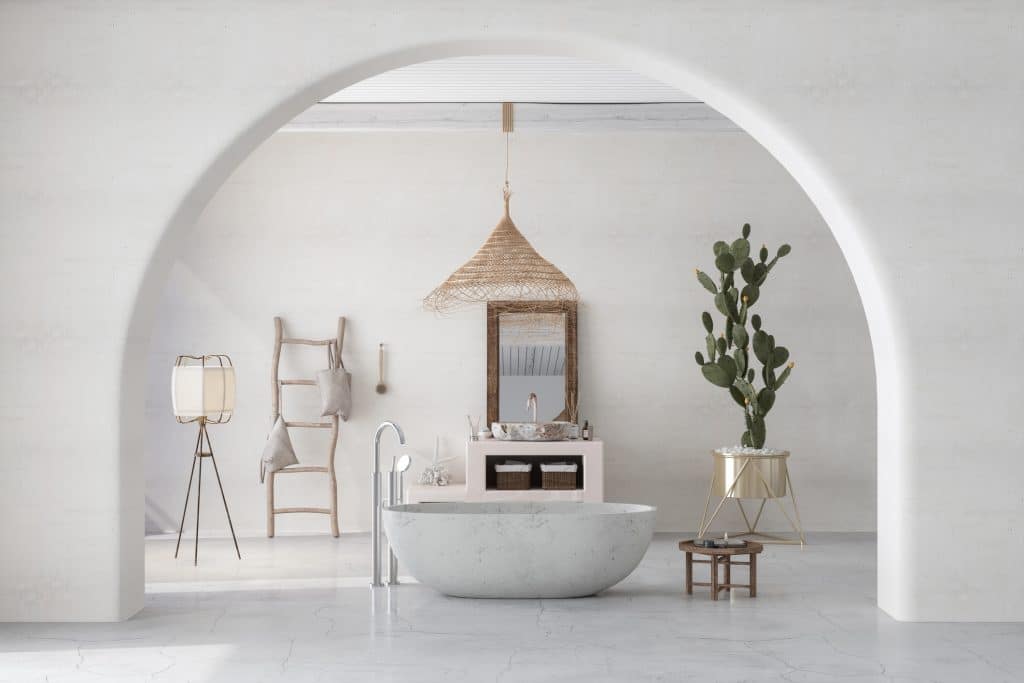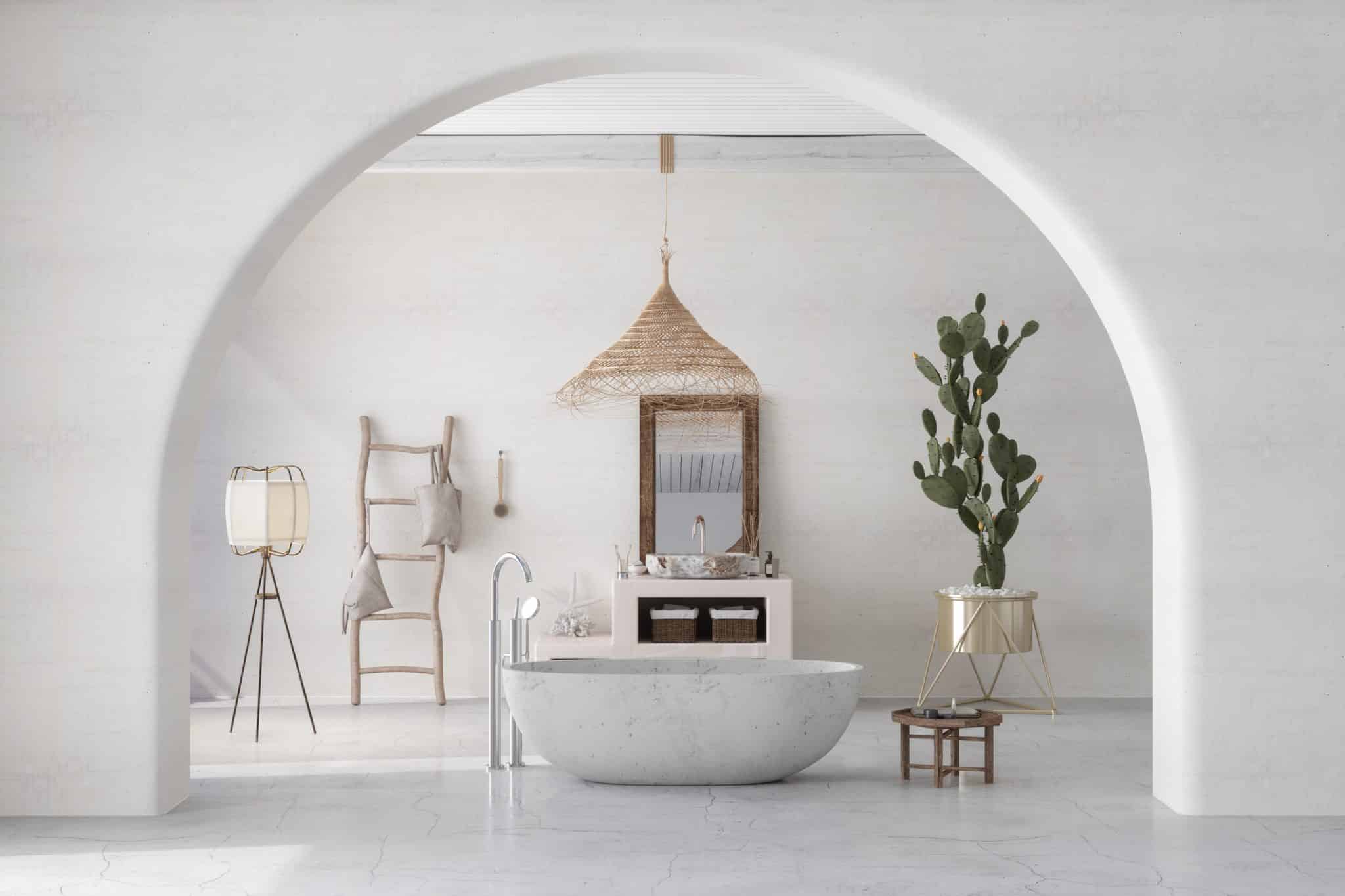 Vintage
For timeless home renovations options to make your bathroom look fashionable, using vintage fixtures and decor items will give your bathroom a unique design. It is also on-trend to mix new designs with old ones, for example, getting a modern and sleek sink and faucet paired with a traditional bathtub.
Earthy slate
Earthy slate started to trend years ago and continues to be a trendy bathroom design in 2022. The dark and natural look paired with organic grain and the use of accented wood walls and flooring can complement any bathroom with its eccentric aesthetic.
Wet room
A wet room has been a popular choice for bathrooms in Europe for a long time, and this European staple has now become popularized in North America. A wet room consists of every area of the room being waterproof with an open shower. This particular home renovation is extremely contemporary for anyone seeking to revamp their bathroom.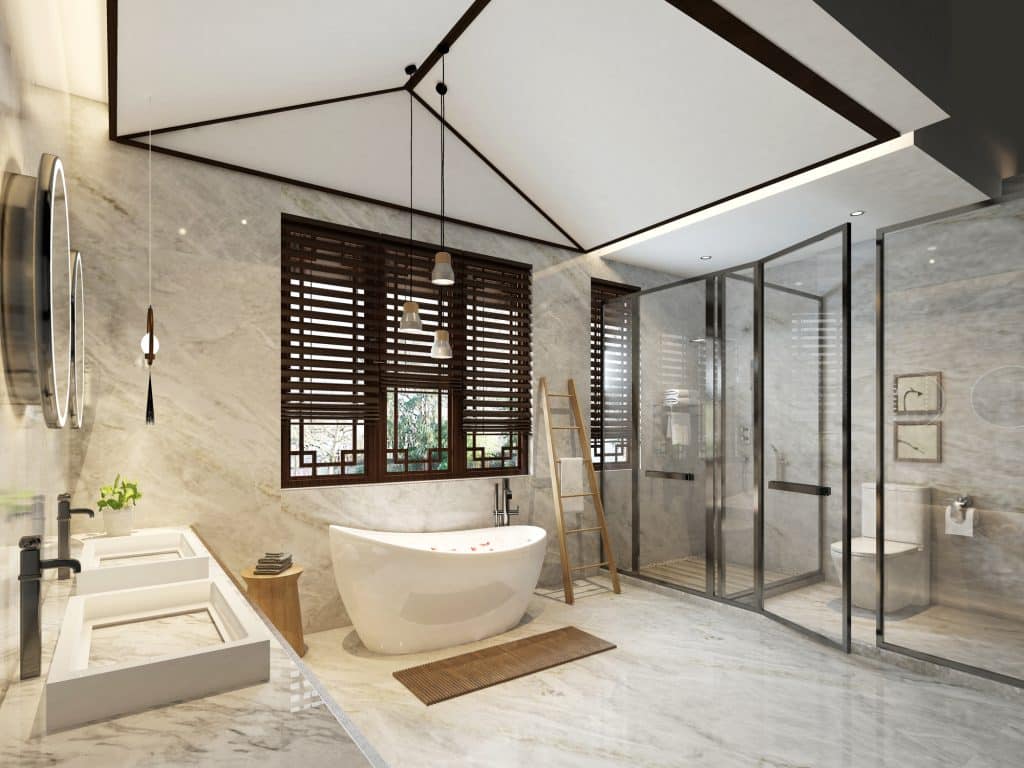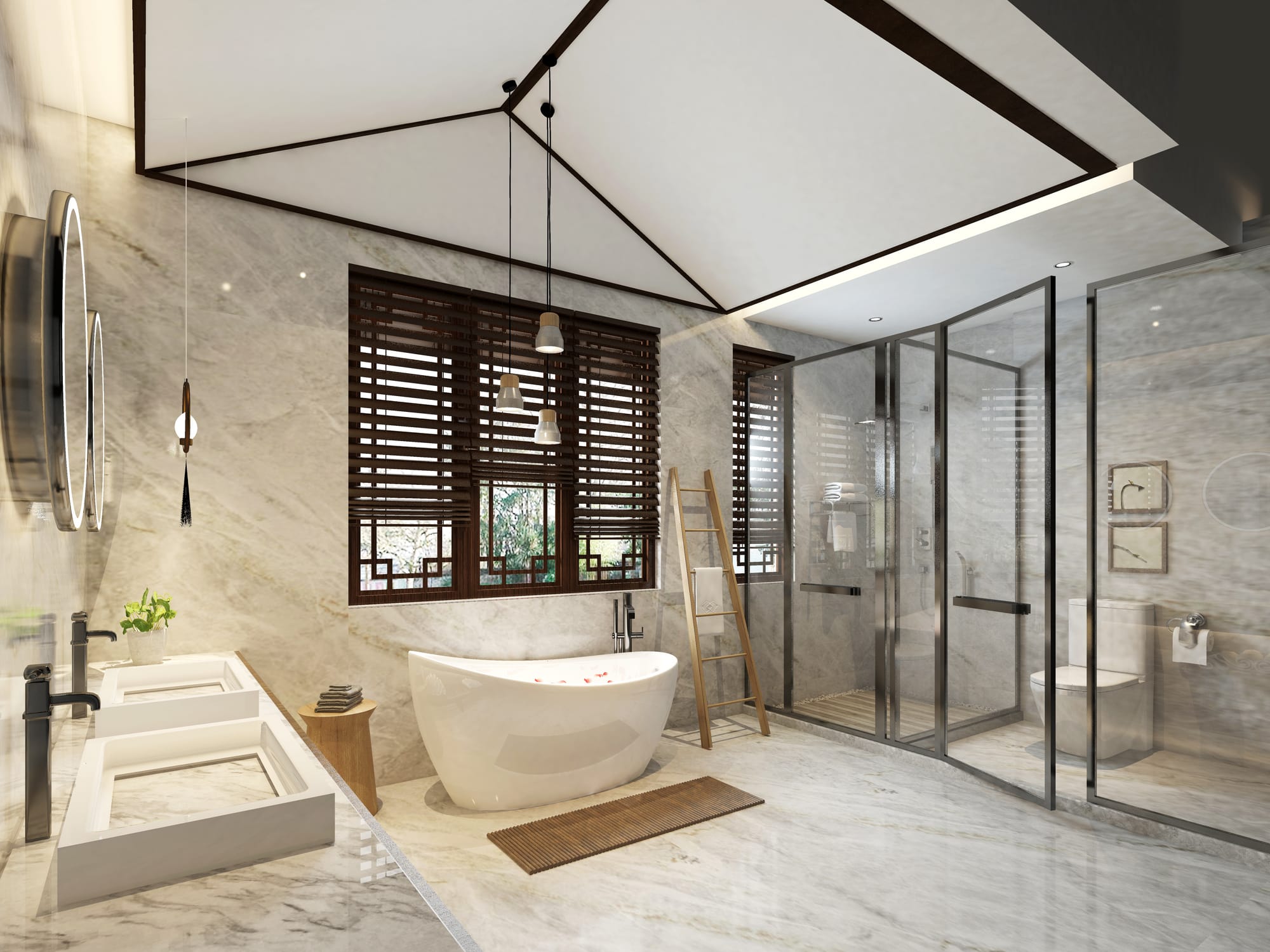 Vanities
Vanities are a timeless fixture in many bathrooms and will continue to trend in 2022. Vanities are intriguing conversation pieces that never go out of style and can liven up your bathroom when using vintage or contemporary pieces.
Walk-in-showers
The popularity of walk-in showers continues to grow in 2022 and is a space-conscious alternative to bathtubs. The walk-in shower always looks sleek and complimentary within any bathroom that needs a new aesthetic.
Murals
Your bathroom doesn't have to be just one colour, and if you want a bold look on the walls of your facilities, a scenic mural will do just the job! Adding intricate and eye-catching murals to your bathroom will further enable a spa-like environment in your little sanctuary.
Plants
Plants are a great focal point in any bathroom and can also enhance the air quality within your home. Including plants in different areas is an inexpensive and easy method to spruce up your bathroom. Styling your bathroom around plants will also give your bathroom a natural and comforting feel.
Wood
Home renovations in the bathroom should utilize the trends of 2022 by incorporating wood materials in the bathroom. Wood-resistant materials can now give a bathroom a natural and vintage look through wood flooring and accented walls.
Trademark Renovations Ltd. is the leading renovations company in Calgary, with over 30 years of experience, a wealth of design and building knowledge, and winner of numerous consumer choice awards. Our commitment to producing outstanding work, as well as offering honest, transparent customer service, is why we are recognized throughout the industry. With the experience of our Project Managers and the workmanship of our renovation contractors in Calgary, you get a team that is fully equipped to manage your project, working on any bathroom, basement, or kitchen renovations in Calgary. From concept to completion, we will be by your side, offering open communication and weekly reports, so you know you are in good hands. Whether you are looking for a new home addition in Calgary or just a revamped kitchen, Trademark Renovations Ltd. is your trusted company for all home renovations in Calgary. Contact us at 403-277-5600.